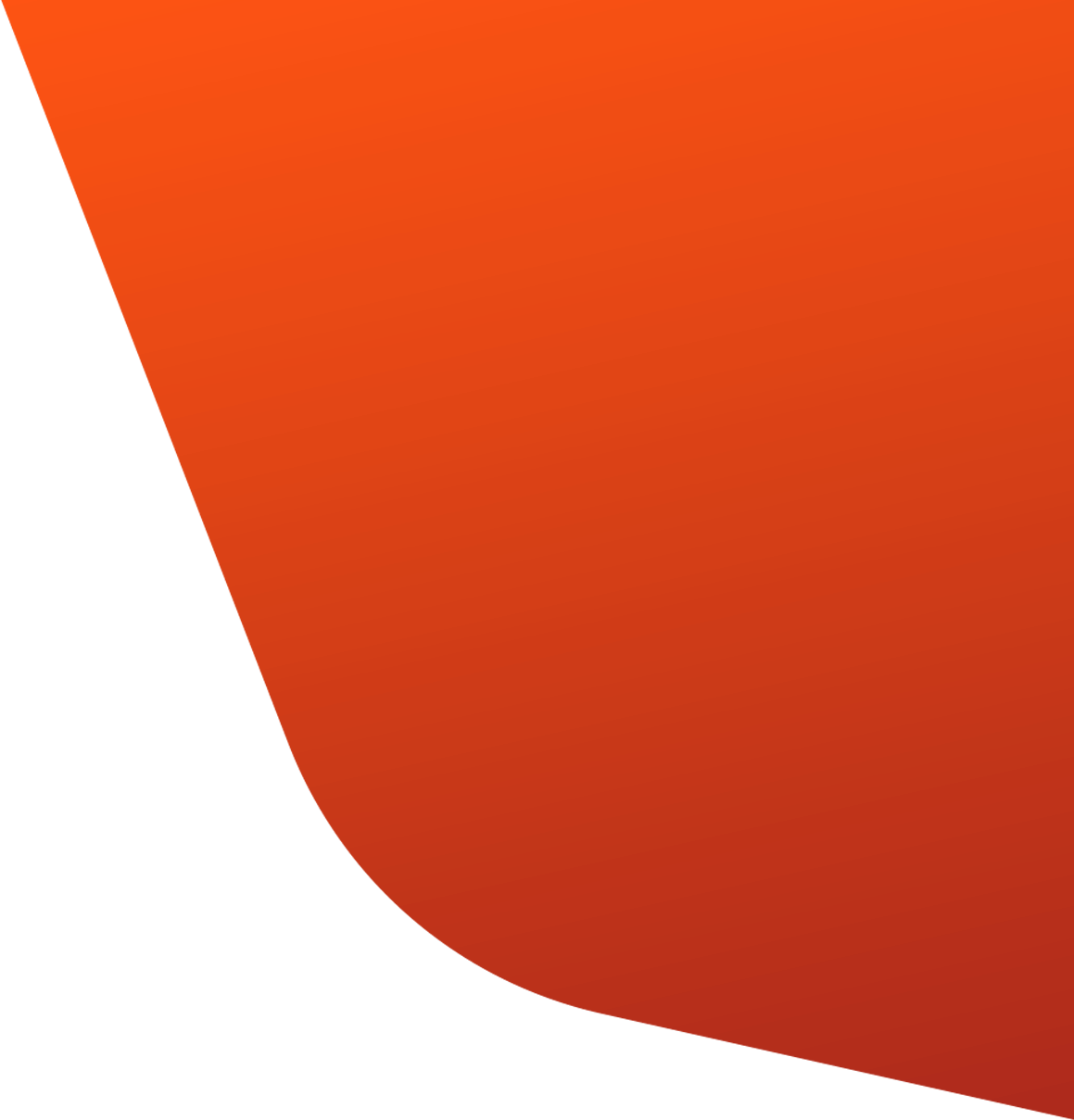 Motorcycle Insurance California
The following section provides a brief overview of Motorcycle Insurance California. It describes to you how to get a license and insurance to motorcycle riding. You will understand various motorcycle insurances applicable in California. It also provides a brief overview of the average costs of insurance, its coverage, and its discounts.
Motorcycle Insurance California – Best Rate
Motorcycle Licence Requirements in California
You need to hold a Class M1 license to operate a motorcycle in California. A Class M2 license allows you to operate the other two-wheeled vehicles but not motorcycle. You need a Class 3 license if your motorcycle has three wheels or a sidecar.
To apply for a motorcycle license in California you need the following conditions to be met.
Pass a vision test.
Pass a written test.
Must be at least 15 and 1/2 years old.
Pass the driving test if you are 18 years of age or above.
if you are under 21, you need to complete the California High Patrol Motorcycle basic rider course.
Obtain the California Certificate of Completion of motorcycle training.
Motorcycle Insurance Requirements in California
All drivers in California must have covered by motorcycle insurances. It is mandatory to have the following levels of liability insurance covered for motorcycle riding.
$15,000 body injury liability coverage for injuries to one person in the accident.
$30,000 body injury liability coverage for total injuries accident.
$5,000 property damage liability coverage.
It is not mandatory to cover other insurance like medical payment and motorist coverage to drive a motorcycle in California. It is recommended to buy this insurance coverage as well as benefit you during accidents.
Riding a motorcycle has very high risks, it is recommended you buy motorcycle insurances that match suitable coverage. When compared to a car, a motorcycle has a higher chance of crashes that cause injury to you and damages to the vehicle.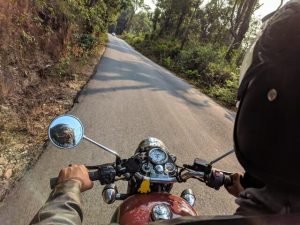 Motorcycle insurance costs
Motorcycle insurance in California can cost anywhere between a few hundred to thousands of dollars. The estimated motorcycle insurance cost in California depends on many factors. It includes the age of the rider, his riding experience, vehicle usage, type of motorcycle. It also depends on the coverage selection, credit rating and the discount offered on the insurance.
For a person of 45 years old with Harley Davidson Street Gide, the average cost of motorcycle insurance of the 40 largest cities in California is around $1,364. It includes coverages like body injury liability, property damage, collision, and comprehensive coverage.
What insurance is needed to cover motorcycle injuries?
Liability insurance covers motorcycle injuries to others. a comprehensive and collision insurance covers repair and replacements of the motorcycle.
When you are at fault for an accident, you need to bear the costs of treatment from your health insurance or by yourself. Your health insurance may or may not cover hospitalization costs. Even if it covers, it does not cover injuries to the passengers.
If you are not at fault in the accident and the driver does not have adequate insurance coverage, you may have to bear the huge hospital bills yourself. You need to understand these risks and liabilities of Uninsured and Underinsured coverages with the other driver.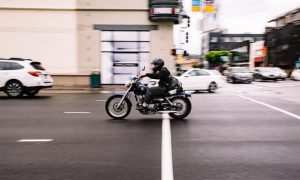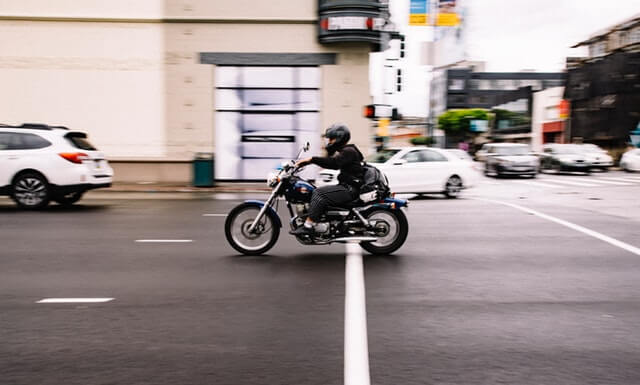 Recommended Motorcycle Insurance Coverage – Best Rates Nationwide
Motor insurance coverage va=ies from state to state and rider to rider. It is recommended that you buy the bare minimum and required insurance coverage as described here.
Bodily injury and property damage liability insurance.
This is mandatory insurance that covers you if you are at fault and injures other persons or damages their property.
Guest passenger liability.
Guest passenger insurance covers riding passengers. Some of the liability insurance policy may not cover them automatically. You may need to buy additional coverage if this coverage is not provided in your insurance.
Comprehensive and collision.
Comprehensive and collision insurance covers repairs and replacement of motorcycle if it is stolen or damaged in an accident. It is an optional instance coverage but it is requested by few lenders when you buy the motorcycle on loan.
Uninsured or underinsured motorist coverage
The person at fault for an accident does not have insurance coverage or personal assets, this insurance covers you. The California law mandates you to buy this coverage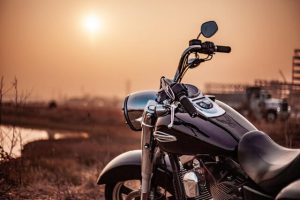 Medical Payments coverage.
This insurance covers the cost of medical care for your result of a motorcycle accident. It covers your personal injury irrespective of anybody's fault for an accident. You can use this coverage to pay the deductibles on your health insurance.
There are other optional insurance such as full coverage, total loss coverage, motorcycle repair and carried contents and personal belongings coverages. You may buy these insurances on your personal preferences.
What kind of motorcycle insurance discounts are offered?
When you buy motorcycle insurance, the insurance company offers you certain discounts based on the eligibility criteria you meet. The following are various discounts when you buy motorcycle insurance.
Safety course discount.
When you complete an approved safety course within 3 previous years, you are eligible to get a minimum of 5% safety course discount.
Riding association discount.
If you are a member of approved ridership groups, you are eligible to get a 10% discount on your motorcycle insurance. The eligible ridership groups can be any of the following.
American Motorcycle Association
BMW Motorcycle Owners of America,
Good Wing Touring
Road Rider Association
Harley Owners Group
Honda Riders Club of America.
Motorcycle Safety Foundation.
Motorcycle Touring Association.
CA Good driver discount.
You get this discount if you not filed any insurance claim or involved in any major violation of traffic rules in the last 3 to 5 years. You will be eligible to get at least a discount of 20% on your insurance premium.
Anti-theft discount.
A motorcycle that is equipped with GPS tracking devices gets as much as a 20% discount on insurance. Few insurance companies will waive off your deductibles.
Layup discount.
Motorcycles that are stored during winter or any other layup period, are likely to get a layup discount on your insurance.
Helmet discount
California has mandated motorcycle riders to wear helmets to minimize injuries and death from accidents. States with helmet laws are likely to have reduced premiums for motorcycles as helmets prevent injuries
Anti-lock brake and airbag discount.
Few insurance companies offer discounts on insurance for motorcycles that have anti-lock brake and airbags. It is not very common to see these discounts from many insurance companies.
Can I get a multi-policy discount? How about home and auto bundle?
You enjoy many discounts when you combine multiple types of policies within the same company. Some of these discount bundles include.
Multi-bike discount for insuring more than one motorcycle within the same insurance company.
Multi-policy discount insurance for insuring more than one type of vehicle with the same company.
Bundling discount that is applicable when you buy insurance on the home and the motorcycle with the same company.
There are other discounts you can get for early renewal, payment in full or for transferring insurance from other companies.
Best Coverage for Less – Lowest Rates – Compare All Insurance Companies
The above section has provided you how to get insurance and license for riding a motorcycle. It has described various insurance policies and the discounts you get for insuring a motorcycle. The Paylow insurance company provides motorcycle insurance California that saves your money and time. We have vast experience and expertise in providing various types of motorcycle insurance that you can safely rely on. You can recharge with a single call or by a filled-out online request form at the official website.
Related: